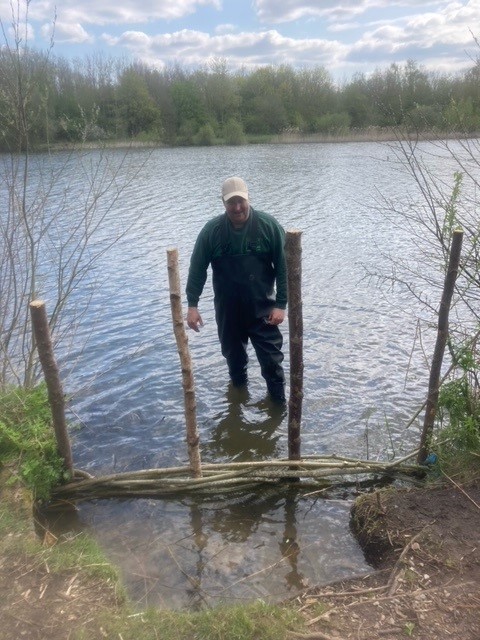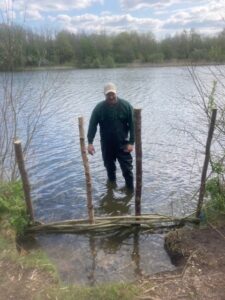 Six of us today. We had an uneventful trip down to the Nature reserve at Burpham in bright sunshine.
Todays task was to continue dog hole repairs on the lake so we set to driving in some pre cut stakes. After lunch we cut and fitted binders. Material for back fill will be supplied by GBC in due course. On our return journey we stopped off at Dapdune to deliver a package to Tranquility.
A good day with good weather!
Find out about all our volunteer opportunities here.